What Does Successful Event Planning Look Like Today?
Event Planning is Evolving. Your Organization Needs to Evolve with It.
Download the Guide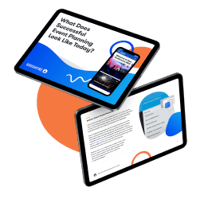 COVID-19 had far-reaching implications for almost every industry, but event planners were among those who had to completely change their traditional means of working. In the wake of social distancing, closed venues, and other pandemic-related restrictions, event planners had to think outside the box in order to safely bring people together…without actually bringing them together.
Today, as venues begin re-opening their doors and people express their desire to attend in-person events, organizations need to determine what the future of event management looks like for them.
In our guide, we analyze what drives success for modern-day event planners, and highlight some current event management trends that can help your organization take a proactive approach to planning, managing, and hosting future events.
Download your copy today!