The All-In-One Event App & Event Management Solution for Successful Events.
Brushfire provides customizable event apps, ticketing, registration, and virtual events that enable you to quickly elevate your attendee experience with industry-leading service and support along the way.
Connect with an event app expert
Every app is fully customized, branded, & integrated with your event. Not only does the app serve as a digital guide for your attendees no matter where they are, but it keeps them informed and engaged throughout your event with the most up to date information available. Whether a schedule adjustment, a breakout location change, or a reminder that a session is starting soon, keep your attendees in the know!
Why it's the perfect Event App? Your app includes...
Newsfeed
Personalized Schedules
Bio, Speaker, and Sponsors Lists
Event Countdown
Unlimited Push Notifications
Event Ticket Wallet
Event Registration Purchases
Maps
Image Galleries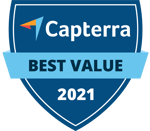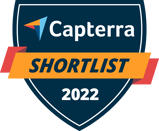 Connect with an event app expert